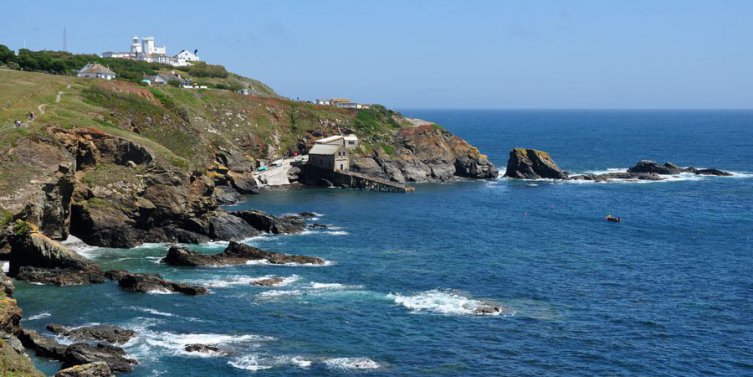 Lizard Point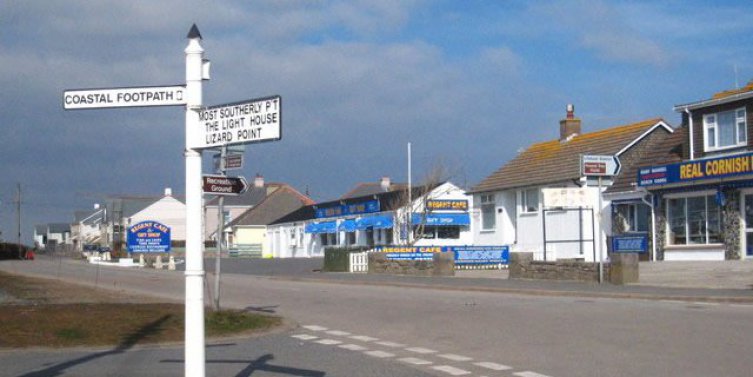 Lizard Village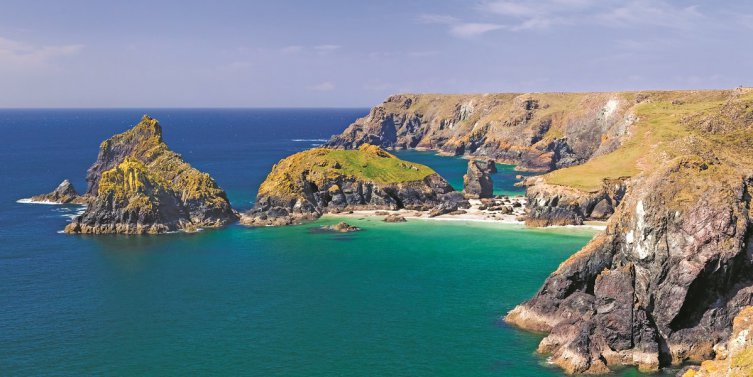 Kynance Cove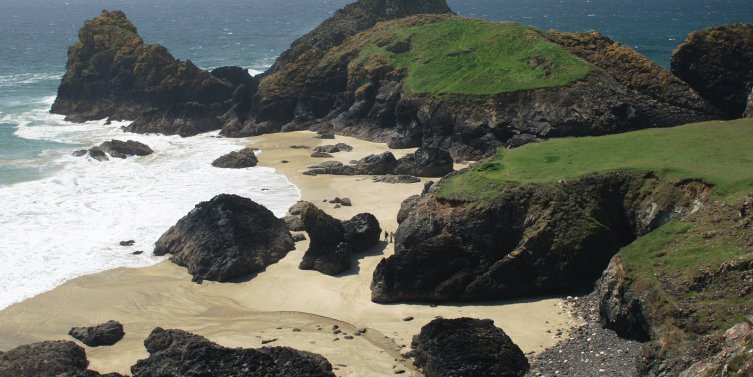 Kynance Cove Beach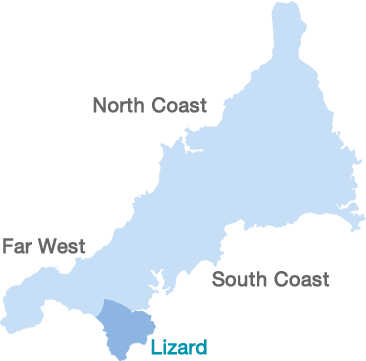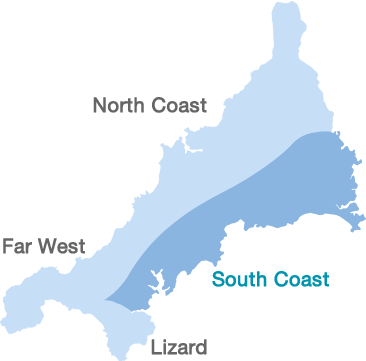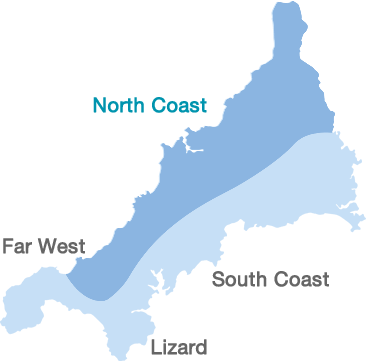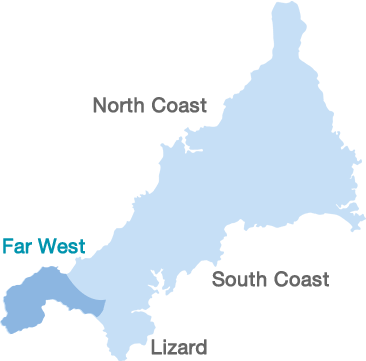 The most southerly point on the British mainland.
The name comes from Cornish 'lis' meaning 'place' and 'ard' meaning 'high'.
Almost at the southern tip of the Lizard Peninsula is Lizard village set around a central square. There are several shops, a post office, pubs and cafe/restaurants. Workshops sell items crafted from the local serpentine stone.
The Most Southerly Point boasts magnificent scenery, the Lizard Lighthouse, the old lifeboat house, two cafes and souvenir shop/workshop. This is a good place to look for seals and for the rare Cornish chough which breeds here.  The chough is a member of the crow family, recognised by its red beak, red legs, jet black plummage and distinctive call. In Spring the cliffs are filled with wild flowers such as bluebells and pink campion.
Kynance Cove is just a short walk from Lizard along the cliff tops with breathtaking scenery or along the National Trust access road. Kynance has been voted among the top 10 most beautiful beaches in the world.
Below is a selection of our holiday cottages situated in the Lizard. To narrrow down your search and to find your perfect holiday cottage, please use the search filter to the left.
Lizard Search