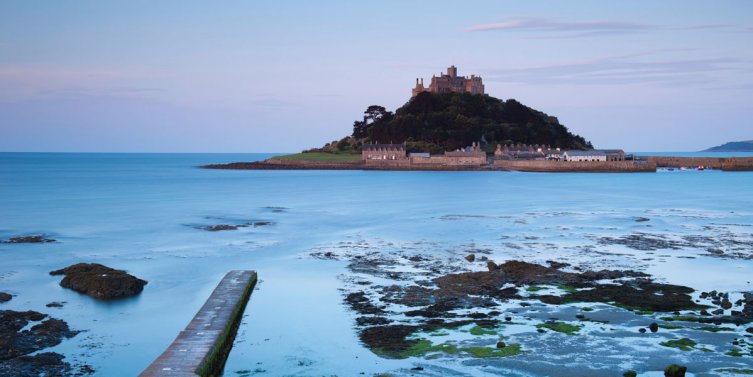 St Michael's Mount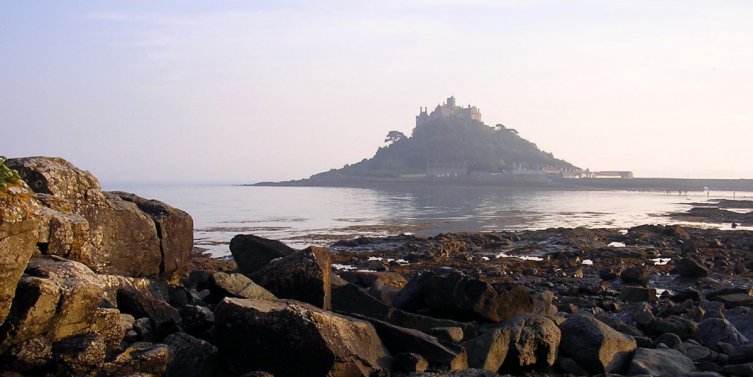 St Michael's Mount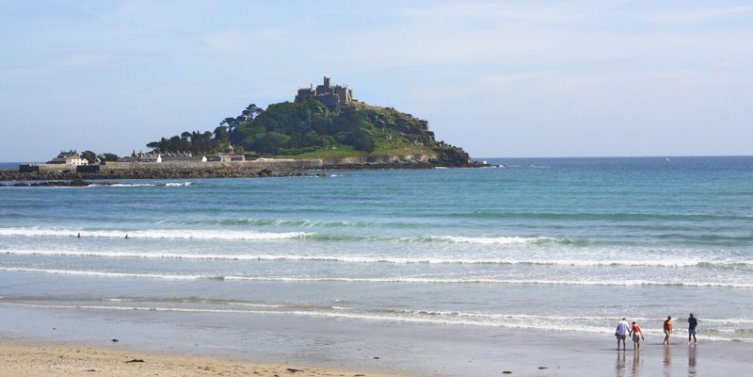 St Michael's Mount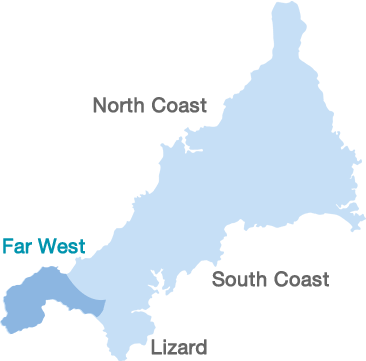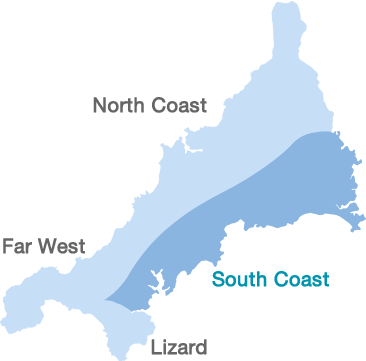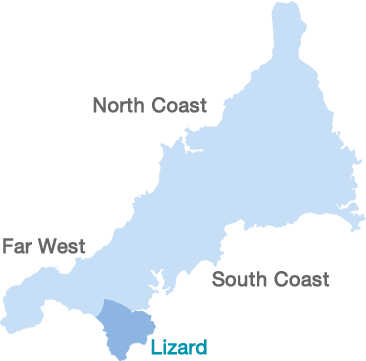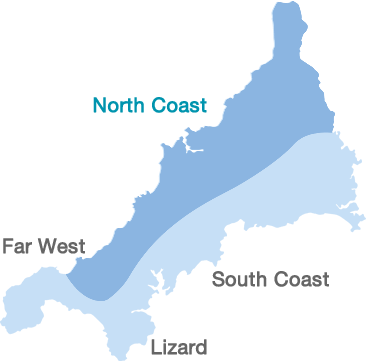 Sits in Mount's Bay near the historic village of Marazion.
It is separated from the mainland by a causeway which is covered by the sea at high tide.  Originally a Benedictine monastery and place of pilgrimage, then a fortress, the island is the legendary home of the Cornish giant Cormoran.
Now owned by the National Trust, St.Michael's Mount is accessible by boat at high tide, or a walk across the causeway at low tide. It is still the home of the St. Aubyn family. Small granite cottages cluster around the harbour, home to approximately thirty islanders who live and work here. 
From the harbour there is a steep climb up a cobbled path to the house and church which are open to the public during the Summer season. From here visitors can look down on the sub-tropical garden.
There is a cafe, restaurant and gift shop.
St Michael's Mount Search