News Category: Events & Shows
The Furry Dance takes place in Helston each May. The dance is very well attended every year and people travel from all over the world to see it with Helston Town Band playing all the music for the dances.
In 2017 Flora Day will be celebrated on Saturday 6th May.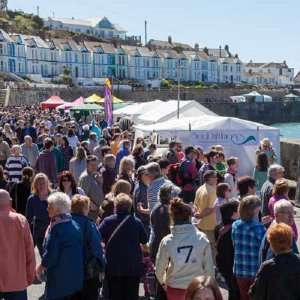 Porthleven's annual festival of food & music, hosted right on the harbour.
In 2017 it will be hosted from Friday 21st to Sunday 23rd of April.