The Camel Trail
Wadebridge|Padstow
01208 814800
The Camel Trail was built 18 years ago on the trackbed of the old Wadebridge to Padstow railway line and is about 7 miles long.
From Wadebridge to Padstow you can either walk or cycle alongside the estuary and enjoy the wonderful views that lead out to sea. During the summer months, there is always plenty of activity on the Camel Estuary with sailing boasts, people waterskiing and the bird life is in abundance.
If you would like to cycle the Camel Trail and you don't own a bike yourself, you can hire a bike at the start of the trail in Wadebridge which will cost from £10.00 for the day.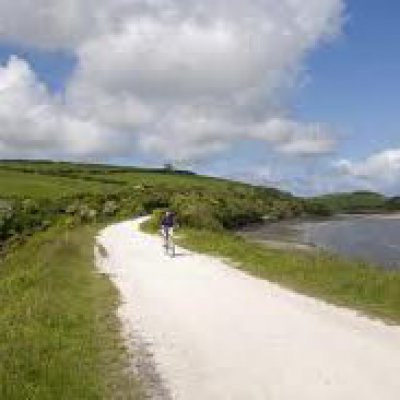 Other: Walking & Cycling