Trerice House
Near Newquay
https://www.nationaltrust.org.uk/trerice
An Elizabethan manor on a Cornish scale, the house at Trerice has many fascinating nooks and crannies, as well as a superb collection. Friendly room guides will welcome you to Trerice, share stories of its history and help you to discover more during your visit.
Highlights include:
The two different designs of shaped gable on the main facade
Original 16th-century glass among the 576 panes in the Great hall window
A slight mistake in the plasterwork upstairs in the Great chamber
The view from the Great chamber window to St Newlyn East Church
Where domestic houses have their garages Trerice has its barn. Of almost equal size to the house this lofty space was once used for storing grain and is now home to the Barn restaurant.
The collection
From wooden skittles to an enormous table and a 300 year old longcase clock, the collection on show at Trerice is of interest to visitors of all ages. The collection of over a thousand pieces is available to view online for people around the world to enjoy whether they're planning to visit or want to find out more about a particular object.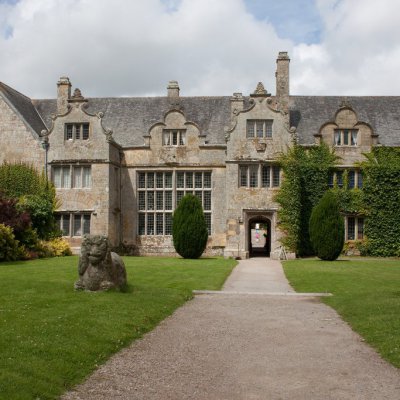 Other: Stately Homes / Estates